Hands & Minds, *David Gil's Bennington Potters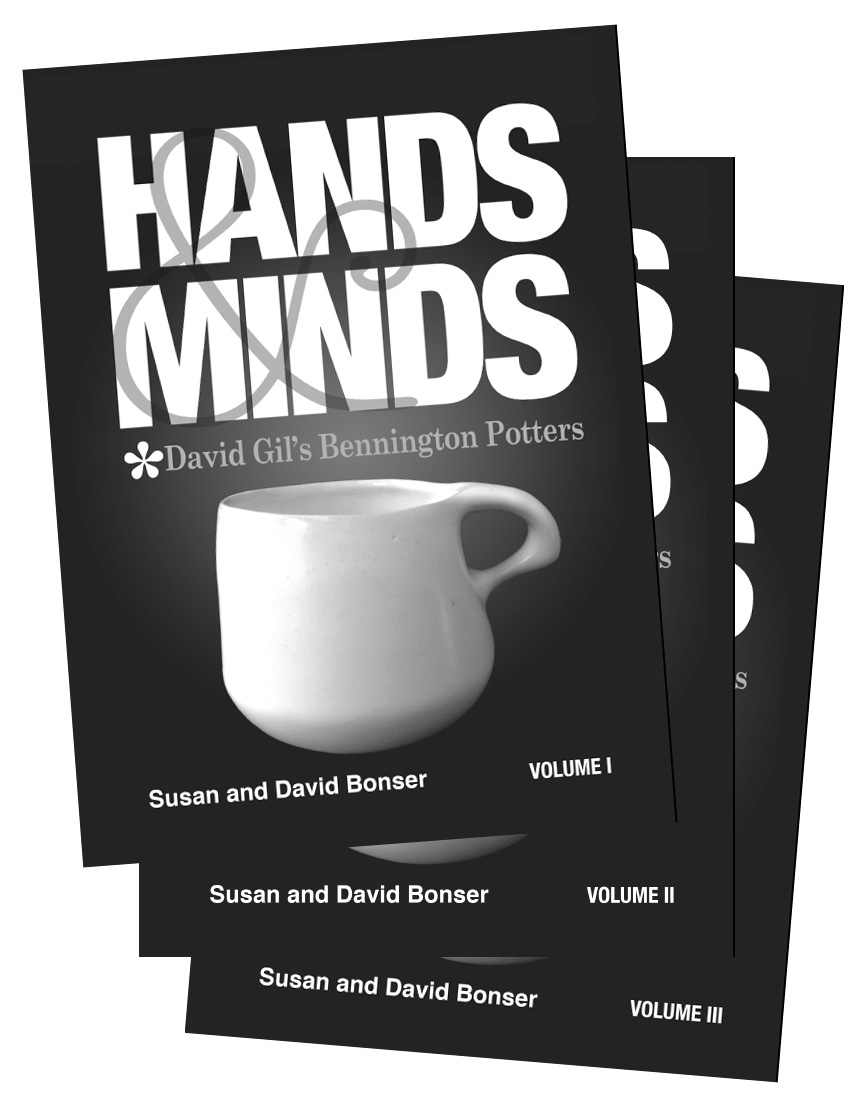 The first resource for Bennington Potters collectors. A three-volume set of large-format paperback books.
This is the first set of books about David Gil and more than 70 years of his Bennington Potters. It is also about the many talented people Gil attracted to his circle, worked with, hired, and befriended over his long and prolific career. But it is not just a history, this set of books includes hundreds of images of Gil's work at all stages of his career, the work of his potters, and the artists that commissioned him. There is a visual directory and database of hundreds of Gil's production works. Three volumes, all printed in black and white. Available now on Amazon.
Sample Pages